June 15, 2020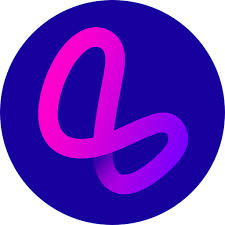 ---
! We are looking for people to participate in our interview study ! (find out more)
---
Social Media Use during COVID-19
The COVID-19 crisis not only affects work life, the health care system, or financial markets, but also daily social life. As a major consequence of lockdown and staying at home orders media usage increased as people are finding ways to spend their time inside. As of March 2020, U.S. citizens believe their overall social media use will drastically increase due to the COVID-19 quarantine. With video-sharing social networking services, such as Instagram or Snapchat, already highly popular in the U.S., the ongoing COVID-19 crisis sees streaming services, such as Netflix, and social media platforms hitting an all-time high usage due to citizens' self-isolation at home. Besides using social media to share COVID-19 related content, it is no surprise to see YouTube having the largest increase in usage as in the U.S. entertaining content is generally more popular on social media than informational content.
The Popularity of TikTok during COVID-19
TikTok is currently the most popular and most used video sharing social media app. As of January 2020, TikTok had around 800 million users worldwide, in the U.S., 37.2 % TikTok users are teenagers. In February 2020, TikTok had an all-time record of 113 million downloads, and 1.8 million downloads in the U.S. alone in March 2020. These numbers are very likely favored by COVID-19 related social distancing and people staying home turning to TikTok to find distraction and diversion through video entertainment. In TikTok, users create 15 seconds to one minute long videos that can be shared with anyone with an account or access to the direct video link. In contrast to similar apps, such as Vine, TikTok allows users to add features like stickers, text, or visual effects to videos. Creating TikTok videos is largely based on musical snippets, often popular songs, and users lip syncing lyrics and performing to the music. These features encourage users to create, remix, and join so-called challenges by using hashtags associated with challenges.
Video Creation on TikTok during COVID-19
In TikTok challenges, users post activities that involve some kind of dare, skills, or prank for others to recreate and participate in and create a distinct hashtag for the challenge. Recently, many TikTok challenges were created connected to COVID-19, e.g. #coronavirus tagged videos being viewed more than 90 billion times. Specific COVID-19 TikTok challenges, for example, spread advice to stay safe (#ghencovychallenge) or raise money for in-risk populations (e.g. #distancedance). This shows users are adapting their content to the current situation, and it shows especially social media-affin teenagers are making TikTok videos as a pastime. In addition, reports show TikTok challenges, for example, help healthcare workers to find positivity during COVID-19 and that participating in social media, like TikTok, might even help millennials and Gen Z-ers to cope with COVID-19 induced stress of staying at home. We assume that during current mandatory self-isolation especially teenagers and young adults turn to social media apps particularly for entertainment to find easy and fast distraction from this inevitable social situation. TikTok challenges represent fun video entertainment that tempts people to create videos as a form of easy and fast distraction during self-isolation. Participating in creating videos for TikTok challenges may function as a coping mechanism.
Related Work:
Klug, D. (2020). "It took me almost 30 minutes to practice this". Performance and Production Practices in Dance Challenge Videos on TikTok. (preprint). Paper to be presented at ​NCA 106th Annual Convention: Communication at the Crossroads​, November 19 – 22, 2020, Indianapolis, IN.
---
Interview Study
We are looking for students who would like to participate in an interview study on video creation and sharing on TikTok, especially in relation to COVID-19.
We are a team of Carnegie Mellon University researchers consisting of Daniel Klug (Institute for Software Research), Geoff Kaufman (Human-Computer Interaction Institute) and Morgan Evans (Institute for Software Research). We are primarily interested in studying the motivations of young people to create and share all kinds of videos on TikTok and user practices in creating videos, for example, choosing hashtags, rehearsing performances, editing videos, or following viral challenges in the times of social distancing at home due to the ongoing COVID-19 situation.
If you have a TikTok account, have posted a video in the last month, and are interested in participating in this interview study, please email Daniel Klug: dklug@cs.cmu.edu.

Interviews will take around 20 to 40 minutes and will cover questions around the topics mentioned above. Interviews will be done online, for example via Zoom, Skype, WhatsApp, at a time at your convenience.
The interview would be audio recorded, all information will be anonymized. As a compensation for participating in this study, you will receive an Amazon gift card of 20$.